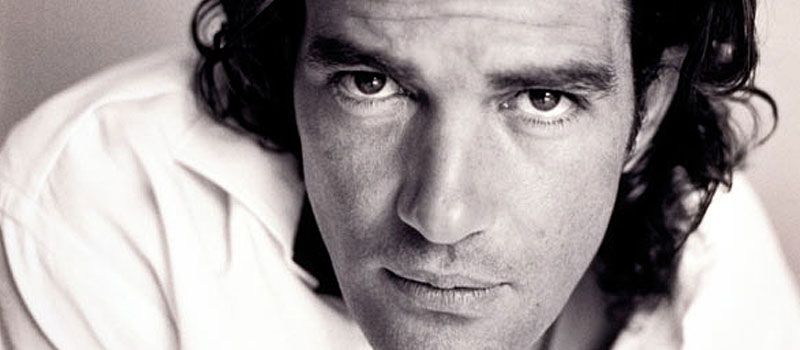 Freddie Savundra
José Antonio Dominguez Banderas, but better known as Antonio Banderas, is a Spanish actor, director, producer and singer born 10th August 1960. The son of a policeman and school teacher, Banderas is considered by many to be the face of not only Spanish theatre, but also an ambassador for his native region of Andalucía where he currently resides. World renowned for his charismatic looks, he was voted as People Magazines one of the 50 most beautiful people in the world in 1996. In this article we are going to have a look at some interesting trivia and give a short Antonio Banderas biography.
Antonio Banderas Biography
Banderas is of Latin descent and was raised Roman Catholic. As a child he was a very talented footballer but at age 14, upon breaking his foot, his dream of becoming a professional ended. This is where he developed a passion for theatre and began studying acting at the School of Dramatic Art in Malaga, where he made his acting debut in a small theatre. He was arrested by Spanish Police because of his portrayal and performance in the play Bertolt, Brecht, due to the political repression and censorship under Franco. He has a few similar arrests while he worked with a small theatre company who toured and travelled all around Spain performing in small theatres or in street shows.
Banderas moved to Madrid when he was 19 as a budding actor looking for a career. He did this while working as a waiter and doing modeling shoots to help earn some money. In 1979 he joined the National Theatre of Spain and become the youngest member of the company, and with his unique stage performances he caught the eye of film great Pedro Almodovar, a director who focuses more on innovative and sexually provocative films. In 1984 Banderas gained publicity due to his performance as a gay man featuring a male to male kiss in La Ley del Deseo. Working with Almodovar paid dividends in the films Mujeres al borde de un ataque de nervios, En la Cama con Madonna which both gained him international recognition.
Banderas debuted in Hollywood in 1992 with the film Los Reyes del mambo tocan canciones de amor. Banderas at this point did not speak English, so the dialogue was taught phonetically. However the film which really brought him to the limelight was Philadelphia with Tom Hanks, and Entrevista con el vampire with Brad Pitt and Tom Cruise. 1998 however brought Banderas his most famous accolade, starring as Zorro, a role which he trained with the Spanish national fencing team and underdid a month long riding course to accurately portray. A film with which he is more commonly renowned is the voice of the cat Puss in Boots, a character in the Shrek film series.
Here is some interesting trivia about Antonio Banderas:
He is married to Melanie Griffith and has one child.
He previously had a nine year marriage with Ana Leza end.
He has been chosen by Empire magazine as one of the sexiest stars in film history.
He runs his own perfume brand.
He is an avid supporter of Real Madrid football club.
Latest Student Articles