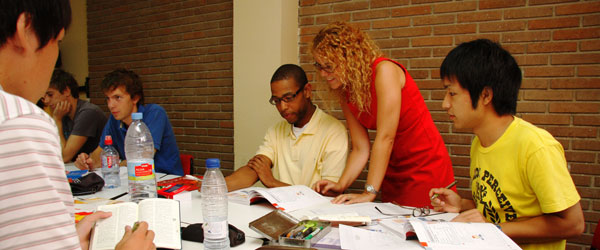 Samantha Hudson
I study Spanish at University and I wanted to practice my spoken Spanish by spending some time in Spain. Different students had recommended don Quijote to me as they had had very good experiences with the school.
I chose Granada because I had already seen the bigger cities of Spain and I wanted to experience living in a smaller city, and I love Andalucia, and I knew that Granada had a lot of history and culture about it so my decision was made easy! The atmosphere at the Spanish school in Granada was great, it was so friendly which made me feel very welcome and helped me to settle in quickly. There were never more than eight students in a class which meant the teachers were able to devote more time to each student and made learning easier. Classes changed on a weekly basis and there were always new faces. I had the opportunity to meet people from all over the world, from the States, to Europe, to Asia, and I made some very good friends that I will always remain in contact with.
By the end of my seven weeks with dQ in Granada my Spanish had improved so much in all areas of the language, but especially in my spoken Spanish which will greatly help me with my studies in Spanish at University!!
I would recommend don Quijote to anyone with an interest in learning or improving Spanish. There are so many cities to choose from, but Granada is definitely worth a visit. The school was excellent and it's a beautiful city!! I'll definitely return one day to brush up on my Spanish and visit the teachers at the school.
Latest Student Articles