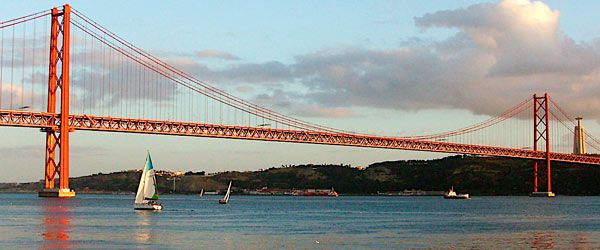 Lauren Simmonds
The Tagus River is the most far-reaching river of the Iberian Peninsula (Andorra, Gibraltar, Portugal & Spain). It runs west across Portugal and Spain for more than 600 miles before it flows into the Atlantic Ocean. Prior to reaching Bolarque, the Tagus River is kept back by dams which have led to the formation of the "The sea of Castile".
Further downstream at Puente de Alcántara, the largest manmade lake in Europe has formed as the result of another dam. Subsequently, the Tagus River passes into Portugal. It flows cross country before spilling into the Atlantic Ocean. The government has been determined to create hydro-electric power and between 1960 and 1980, in excess of 60 dams were constructed with a combined power capacity of 12,000,000 kilowatts.
A part of the farmland irrigated by water from the Tagus River is dedicated to cereals like oats and barley. Everywhere else is olive trees and vineyards. There is no end of wildlife in and around the Tagus River. It is possible to fish for carp and bass in the manmade lakes; and the Sierra de Gredos Regional Park situated between Madrid and Toledo is a popular spot for hunting.
Rivers in Spain
There are approximately 1800 rivers in Spain, only five of which are major though. Four of the major rivers are the: Duero, Tagus, Guadalquivir and Guadiana. They all flow into the Atlantic Ocean. The fifth major river in Spain is the Ebro and this flows into the Mediterranean Sea. At some point, all five of these rivers are blocked by a dam and the reservoirs supply the country with both water and electricity.
The Tagus in particular has several sizeable dams creating manmade lakes that are an essential means of irrigation for surrounding farmland and drinking water for Madrid and Toledo. Surprisingly, considering the length of the Tagus River, it only runs through one town. This is undoubtedly due to the fact that the majority of the river flows through dry, barren, uninhabitable land.
Latest Student Articles