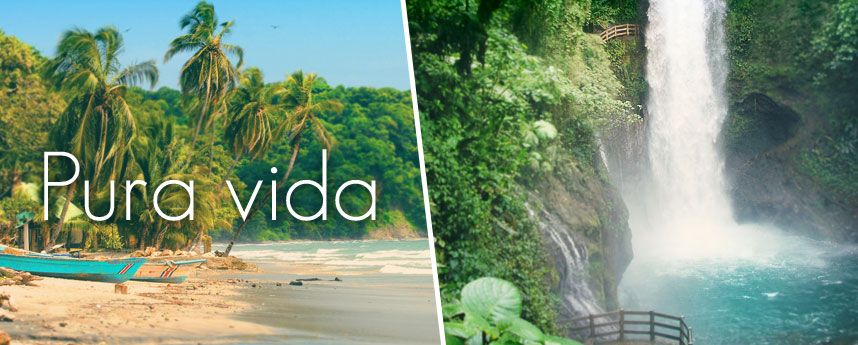 laurence
With a population of nearly 300,000, San José is the largest city in Costa Rica. Named after Saint Joseph of Nazareth, the city has a very European feel to it, which is, in part, thanks to the Spanish settlers that arrived in 1502, and also the abundance of European students that went to study there in the 19th and 20th Centuries. Rich in culture and with a growing economy, San José has been named the most important city in Central America.
Having been discovered by Christopher Columbus in 1502, San Jose is the most important city in Costa Rica today.
Sat between four volcanoes and nestled among mountains, San Jose, Costa Rica sits at almost 4000ft above sea level, giving it a beautiful backdrop and making it a very popular tourist destination.
Despite its foundation in 1502, the population of San José remained small until the 18th Century. Instead of following the traditional method of city expansion, San José opted for a colonial development model aimed at attracting the indigenous population to the city rather than attracting a non-native one. The city did not have an official government until 1813, and was not named as a city – following classification issues in 1814 – until 1820, and was not the capital until 1823. Since then, San José has been seen as the most important city in Central America.
Today, San José enjoys a buzzing business industry, with the main economy coming from tourism. It is hugely popular with tourists wanting to experience Central America, as well as being a significant transport hub for stopovers. Despite not being close to the beach, the city sits amongst the mountains, which serves for exciting days out as well as stunning views from within the city. The climate of San José can be warm, but remains pleasant. Due to its location in a tropical rainforest, understandably it can be wet and dry and on occasion quite humid.
The Costa Rican city's European background is most obvious in its architecture. Most notably are the theatres, which not only display the beautiful architecture, but also put on a huge number of plays, productions and exhibitions, amongst other things, that incorporate both modern and traditional Costa Rican culture. The Teatro Nacional de Costa Rica (National Theatre of Costa Rica) and the Teatro Popular Melico Salazar (Melico Salazar Theatre)are two of the most renowned, and are well-worth a visit. Similarly, the many museums also attract tourists, offering displays varying from pre-Colombian art and culture, to modern art and scientific discoveries. The most unique museum in the city is the Museo de Oro Precolombio (Museum of Pre-Colombian Gold) which houses valuable ancient relics made from gold and jade. Another large attraction in San José are the parks, which are in abundance and contain lakes, statues and fountains, providing residents and visitors alike with somewhere to relax and enjoy the peace, while surrounded by interesting species of birds and trees. The Simón Bolívar Zoo is also a popular tourist destination, which houses many species that are native to Costa Rica.

Latest Student Articles