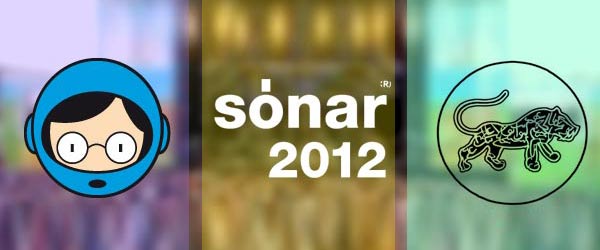 Matthew Leake
Spanish music festivals are some of the best known and most respected in the whole of Europe, attracting the biggest names in popular music. Regardless of your tastes, there is a huge variety of music festivals in Spain showcasing numerous genres and other art forms to suit all types of festival-goers. Unlike many UK festivals, Spain's festivals often do not conform to the stereotype of a stage in the middle of a muddy field, but take place in other settings such as in bustling city centres, on sunny Mediterranean beaches or within the crumbling walls of medieval towns.
The Benicasim International Festival (Festival Internacional de Benicasim), more commonly referred to as FIB, has been running every year since 1995 and is now one of the most well known music festivals in Spain. FIB is renowned for attracting the biggest names from indie, rock, pop and electronic genres on the international festival circuit. In 2011, headliners included household names such as The Arctic Monkeys and Arcade Fire, to name just two.
FIB takes place the first weekend in August at the Benicasim beach resort, approximately 60 miles south of Valencia.  The festival certainly lives up to its name with the biggest international following of any music festival in Spain. Music lovers and sun-seekers alike come from all over to make the most of their 9 day tickets, which allow them time to relax on the beach and bask in the Mediterranean sun for a several days and experience  4 days and nights packed full of live acts, among many other attractions.
Barcelona plays host to two more famous Spanish music festivals with Primavera Sound and Sonar. Primavera Sound has been running since 2001 and prides itself on attracting the best acts from the independent music scene. The festival takes place just a few miles north of the city centre, having moved from its original site to accommodate the huge crowds it attracts. In 2010, more than 100,000 people attended to celebrate the 10th anniversary and see alternative acts such as Pixies.
Sonar Festival in Barcelona occurs in the middle of June right in the heart of the city. It is one of the most popular events in Spain, attracting around 80,000 fans in 2010 over the course of three action-packed days and nights. Although primarily a music festival, the Sonar organisers promote it as a "Festival of Advanced Music and Multimedia Art", where you can experience "three days and three nights in touch with the most up-to-date developments and featuring the most relevant national and international artists." Sonar By Day focuses on the visual arts with interactive displays and film showings, whereas Sonar By Night has performances by the biggest international electronic music acts.
For those who prefer to listen to something a little heavier, the Festimad music festival in Madrid is a good choice. It specialises in alternative rock and in recent years has attracted headliners such as The Prodigy and Rage Against the Machine. Festimad started in 1994 and takes place every May on the outskirts of the Spanish capital. Alongside Benicassim, it is the oldest rock festival in Spain.
One of the most famous world music festivals held in Europe is Womad, which has been hosted in the medieval heart of the Extremadura city of Caceres since 1992. Like many other festivals in Spain, the focus of Womad is not solely on music.  This festival in Caceres also has a culinary element attached, allowing those attending to experience new tastes in addition to new sounds from all over the world. Womad Spain has two events every year. The event in Caceres outside the ancient citadel right in the centre happens in May each year, followed in November by Womad in Las Palmas of Gran Canaria, which takes place on the beach and concentrates on musical talents from Africa.
For music lovers around the world, Spain is a great option to celebrate your favourite genre in a world class Spanish music festival.
Latest Student Articles