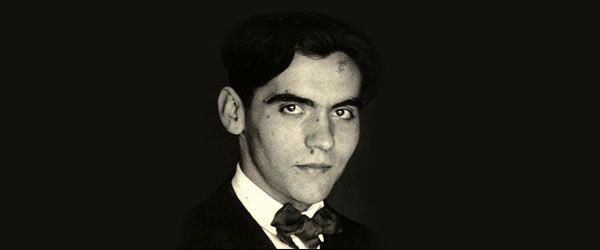 Hannah Myers
Written in 1934 by the much celebrated Spanish writer Federico García Lorca, the play follows the story of its protagonist Yerma, a woman who longs dearly for a child, and whose desire for motherhood manifests as an obsessive preoccupation with her body and its unfulfilled purpose. In English, Yerma can be translated to mean barren.
Federico García Lorca is remembered amongst the most famous and influential Spanish poets and playwrights, and Yerma is no exception to his impressive array of works.
Yerma is a work integral to Spanish literature, often grouped together with Lorca's La Casa de Bernarda Alba, and Bodas de Sangre; these three plays are often collectively known as the 'Rural Tragedies'.
After a 2 year marriage, Yerma becomes desperate to give birth, and while her husband Juan is working away at the olive groves, she begins to sing lullabies to the child she imagines or wishes she were carrying. On returning from taking Juan his dinner, Yerma meets an old woman who assures her that the sole surefire route to conception is passion, something which is evidently lacking between her and Juan. Her second encounter in this section of the play involves two girls with attitudes which directly contrast Yerma's intense yearning for a child; the first leaves her baby alone, and the second is content being childless. Three years on, the play focuses on the discussions of others and the idea of gossip, similarly a common theme in Lorca's La Casa de Bernarda Alba. The dialogue is between five women who speak of a childless woman, with a secret desire for a man other than her husband; clear references to Yerma.
By this point in the play, Juan has sent his two sisters to watch over Yerma, to ensure she isn't causing any suspicion amongst neighbors or sparking gossip; however, Yerma struggles to stay within the confines of a house she considers a 'prison' without children. Yerma's friend Maria is forced to stop visiting, as the sight of her own baby causes a deep emotional reaction on Yerma's part. Meanwhile, Victor, the character Yerma is seemingly attracted to, announces he is soon to take his leave, as Juan has purchased his sheep. Angry at Juan's involvement in Victor's leaving, Yerma visits Dolores immediately, a woman with supposed powers facilitating pregnancy in barren women. In Act 3, the final Act, the old woman returns to suggest Yerma abscond with her especially virile son, but Yerma rejects this idea out of commitment to upholding honor. On overhearing, Juan, enraged, advises Yerma to be content with a childless marriage, and consequentially, Yerma strangles and kills Juan on realizing he will never want a child. The closing lines of the play are 'I myself have killed my son!'
The themes in the play are not dissimilar to themes in various other works by Lorca, with much reference to passion, repression, frustration and isolation, and a particular focus on the social expectations of the time related to honor and duty. Yerma is torn, throughout the play, between her desire and longing for a child, inhibited by a passionless marriage to Juan, and the idea of honor, the singular reason for which this marriage is sustained. The play is rich in Pagan influence, and is considered by many critics to challenge both the strict sexual conduct and morality of Spanish society, and equally Catholicism. 
Latest Student Articles